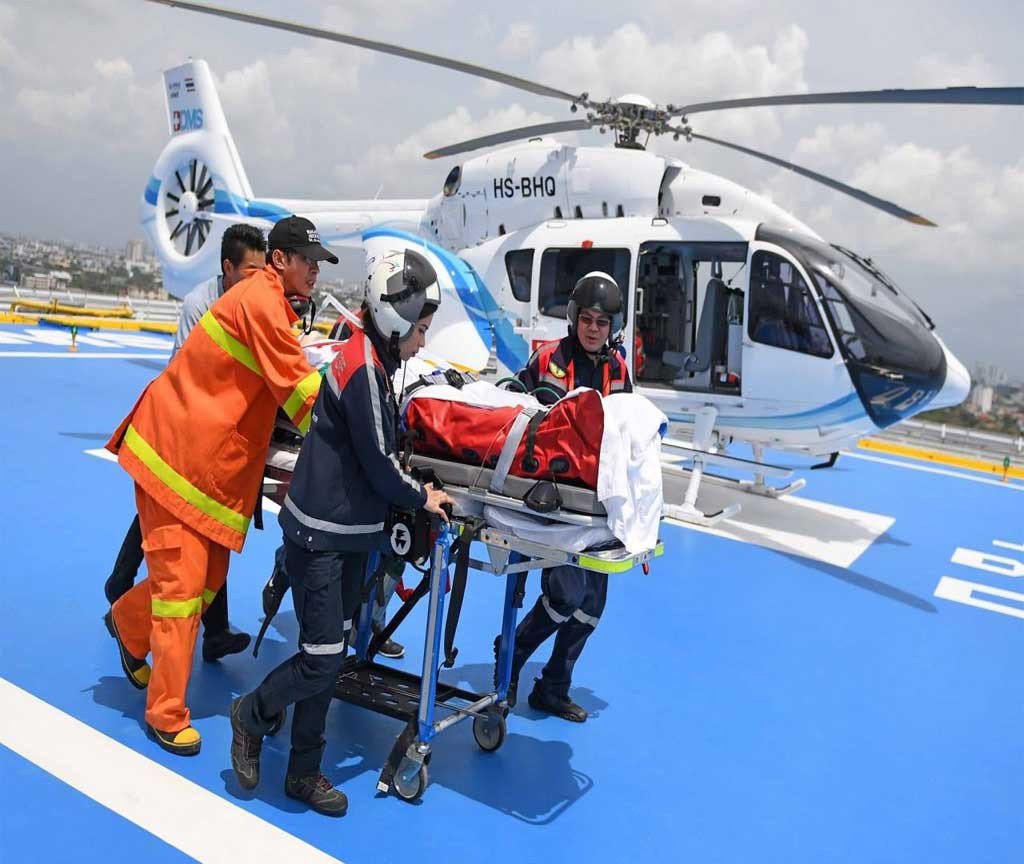 Medical Scenarios that Demand Air Ambulance Support
Medical emergencies do not arise with a prior warning. It can be a major accident, natural disaster, trauma fall, or some other health crisis. In such cases, the first 60 minutes, also known as the golden hour, is crucial for the survival and recovery of the patient. Any delay there can lead to fatalities or complications. Here's where an air ambulance comes to the rescue.
Medical Significance of an Air Ambulance
If you are not sure what an air ambulance does, this will clear your doubts. It is an aircraft or helicopter modified with medical equipment and has attended medical professionals or paramedics. The aircraft transports emergency patients from one place to another in life-threatening scenarios. Air ambulances also transfer patients abroad if the situation demands
so.
These come in handy during medical emergencies. The critical patient is airlifted in the air ambulance and given medical care by the personnel till they reach a healthcare facility. 
Situations that Require Assistance of Air Ambulance
Now, let's discuss the situations demanding the assistance of an air ambulance. Here are a few instances:  
Trauma cases
If one or more people get in an accident and suffer a severe head injury, they require immediate medical attention before things get out of hand. Sometimes, the accident site might be in a remote area far from a proper medical centre with adequate equipment and medical professionals to provide the necessary care. An air ambulance can come to the aid of airlifting the patient to the nearest hospital for proper treatment. 
Organ Donations and Transplants
After an organ is harvested for transplant, the clock starts ticking fast. The golden hour is the first few hours within which the doctors have to transplant it. Since time is a critical factor, oftentimes, instead of taking the road, hospitals transport organs from one place to another in an air ambulance. It's the fastest way to save a life and not let an organ go to waste. 
Traffic Accidents
Major collision cases can lead to serious medical emergencies, especially if several victims need immediate attention from a professional. It's common for air ambulances to provide support in such cases. 
Natural Disaster
Floods, earthquakes, cyclones, hurricanes and likewise usually follow with significant casualties. Air ambulances play a significant role in transporting trauma and critical patients from areas cut off from the facilities due to the calamity.  
Medical Tourists
Over the years, we have seen several medical cases have made headlines where a critical patient travelled to a foreign land to get treatment. The transportation falls under the purview of an air ambulance because it is equipped to offer care to such patients in the interim.
Other medical emergencies include:
Spinal injury patients
Critical cancer patients
People injured in a sporting event
Rural patients
Bedside-to-bedside patients
Burn victims
Patients in need of advanced life support
Conclusion
An
air ambulance
is a basic necessity of any reputed and well-functioning medical facility.
Ace Medicare,
India's premier healthcare establishment, ticks on that box with other advanced medical treatments offered by experienced doctors, surgeons, and medical staff. Reach out if you have any questions and
get an appointment
.